MAG Assembly – New Sole New Zealand Distribution Role
September 2018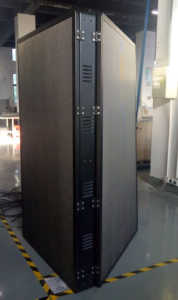 MAG is pleased to announce that we have been appointed as the sole New Zealand distributor for a reputable and respected manufacturer of indoor and outdoor digital LED displays. We are now able to specify and import these to order at exclusive distributor pricing directly from the manufacturer, in order to provide you with true NZ wholesale pricing to pass on to your end-user customer. These are available in a variety of sizes, resolutions, and cabinet configurations for front or back access to suit whatever installation application is required.
Fabricated in China by a reputable manufacturer founded in 1999 with over 300 staff in a custom built 100,000 sq foot factory with 10 modern assembly lines and 30 state-of-the art high-speed production machines making more than 5000 sq M of digital displays per month, and have manufactured over 10,000 digital displays sold around the World including many international government projects. They hold over ten digital LED related patents and certified to ISO, CCC, FCC, CE, ROHS, UL, EMC and ETL industry standards.
This powerful production facility allows for a fast turnaround time on orders so that we can get your digital display made and shipped with a faster lead time than most other manufacturers.
As the duly authorised NZ distributor MAG also provides a full range of backup, repair and technical support and holds spare parts on the shelf for every digital display sold in order to provide and immediate service requirements, backed up by specialised technical service required from the manufacturer.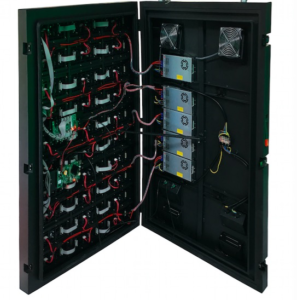 MAG's digital displays are all sold with a 1 year full on-site warranty anywhere in NZ, and then a further 2 year warranty on parts and components, no other supplier will provide that level of warranty. MAG can also provide options for a regular annual maintenance program to help prolong and maximise the life of the digital display for the end-user.
Most digital displays will require some form of framework to mount the displays to wherever they need to be located, or integrate into an enclosure or pylon/plinth. MAG's team of design engineers provides the advantage of being able to offer a customised service top design a suitable structure and provide one-stop-shop to supply a turnkey solution for your digital displays needs, that saves you having to deal with multiple supplier for the display, the framework or structure, and the design and engineering.
The main features of our digital LED displays are:
Computer controlled graphics based full colour RGB LED display
Available in LED pitch resolution from 1.5mm to 25mm (minimum 4mm for outdoor)
Can display customised text messages, images and video in various formats
Software scheduling allows for pre-programming of the display up to a week in advance
PC based control software included.
Available in Steel or Aluminium IP65 rated cabinets, in rear access cabinets for free-standing or front opening/front service options for wall mounting applications and ease of service.
Single and Double-sided cabinet options available
Borderless cabinet design means all displays are bleed-face
Max Brightness between 5500-8000 Nits for Outdoor use to order spec.
Asynchronous or Synchronous control card options with Ethernet port
Options available for CAT6, Fibre-optic, Wifi, 4G, and Cloud base software control.
Vnnox remote group control software option for multiple sign control from one computer
Light sensor for automatic dimming to suit ambient light levels
1 Year On-site Warranty and 2 year parts Warranty
Free on-site software installation and training in Auckland, remote training elsewhere or one-site by arrangement.
HARVEY NORMAN
January 2015
Client: Insight Signs, Australia
In late 2014 Harvey Norman updated their main building signage around all the NZ stores with their updated branding, and after pricing these up Insight Signs asked MAG to produce all the signs as it was cheaper for MAG to produce them here rather then get their usual Australian manufacturer to make them and ship them over to NZ. This consisted of fabricated Opal letters with Signex letter backs serving as the LED gear tray, with all the letters mounted onto ACM backing panel with a wall mounted sub-frame.
AUCKLAND AIRPORT
November 2014
Client: Sign FX, Leanne Freeman
The Airport commissioned SignFX to replace 19 of their large wall mounted single and double-sided illuminated flexiface displays with a slimmer 100mm deep ligthbox frame. As they have frequent changeouts of they also needed a system that allowed for a quick and easy changeout of the PVC skin.
Since flexifaces were traditionally only available at a depth of at least 150mm to allow for the skin to be stretched and tensioned, MAG designed a revolutionary new custom flexiface extrusion that is only 100mm deep, serves as its own integral frame so requires no sub-frame, has an integrated hinged cover with no external fixings, is LED backlit illuminated achieving a bright and even bleed-face illumination, and has a mechanical tensioning system using the Kedar boltrope system attached to the flexiface skin that allows for PVC skin changeouts by only 1 person without the usual heavy pulling and stapling required to stretch a skin to the required tightness. Using only a cordless drill with a hex driver, a 6x2m skin can be changed out by 1 person in just 20 minutes. Two different sizes were made at 6x2m and 3.6×1.2m, and also double sided free-standing models were also developed to sit on the islands in the middle of the baggage carousels.
Through 2015 and 2016 Queenstown Airport have also installed these MAG slimline flexifaces controlled with the DALI lighting system, and there is now interest from other major airports as well.
ROAD SHOW TRAILER
May 2015
Client: LSC NZ Ltd
In March 2015 LSC NZ Ltd were talking to Peter Greenwood at Safety Source about a road show trailer that they needed to make to take around various shows and display. Peter knew that we had previously made a custom built enclosed trailer setup for Offroad Motorbike competitors to travel around the country with, and suggested that they make contact with us. LCS were so impressed with the way we could quickly and easily customize the design to their requirements and commissioned us to make a similar Trailer for them. The objective was to build a trailer that easily and quickly setup as a mobile display stand to be able to actively demonstrate their range of security and access control products in a live environment at shows and displays around the Country.
The trailer was designed in-house at MAG assembly by our Hons. graduate Mechanical Engineers and approved by LCS, who supplied their products to be installed into the Trailer, with a required delivery date in 2 months time for the trailer to be completely finished in time for their show at ????????????. MAG delivered the finished trailer to them fully licensed and warranted in the week leading up to the show for them to just hook up to the car and drive down to Rotorua.
The end result is a trailer that is so well designed and accurately fabricated that it only needs one single set of braked wheel using duo-torque suspension, and so well balanced that LSC report that you don't even notice you are towing a trailer despite it's size!
QUEST HOTELS
March 2014
Client: Signwise Auckland Ltd, Luc Verstraeten
In early 2013 the Quest Hotel group approached Dave Woodfield at Signwise Auckland to design a concept to modernize and update all their Hotel interior and exterior signage nationwide. In August 2013 Dave arranged for a set of prototype fabricated LED illuminated channel letters to be made, and these were finalised with the nationwide rollout commencing in April 2014. With the aim to complete one Hotel upgrade every month.
Dave's challenge for this major project was that every building was different resulting in no two external signs being the same, so each building required its signage to be customized to suit each site's particular installation requirement.
NIGHT AND DAY
June 2015
Client: Pro Sign Services Ltd, Jim Scharfe
Jim at Pro Sign Services was asked by the Auckland City council to design in conjunction with the artist Lonnie Hutchinson a set of large Neon channel letters for the sides of the a new carpark building in Manukau,
Lonnie sketched a design that Jim then converted into a functional design to suit that particular installation and managed the entire the completed project.
The letters were open faced channel letters which had multi-coloured Neon installed into them. The letters were notable as being trick to design and manufacture as they were 200mm deep and had hidden accessible compartments inside the letter faces to house all the Neon transformers and electrics for easy maintenance access.
MAG releases new range of Snap Frame poster display frames
October 2014
MAG now stock our own custom designed Snapper Frame poster frame extrusion, and is a new fast and easy loading snap-frame poster display frame that is ideally suited to wall mounted displays, or on the front of lightboxes and menu boards,
We now stock our own custom designed snapframe extrusions ideally suited for fast and easy loading of replacement graphics for frequently changing applications for poster displays, lightboxes, menu boards, as well as in free-standing or hanging applications suspended on stainless wire. Our Snap Frame is a double-frame system available in Small and Large profiles, allowing for our frames to be mounted recessed or butted up against other frames or panels.
MAG Snap Frames are made from NZ made extrusion aluminium and come standard in a very high quality sheer natural anodized aluminium finish. As an option they can also be powdercoated or 2-Pak painted to any colour specification.
Our Snap Frames are fabricated at our premises using our Elumatec NC controlled aluminium extrusion upstroke saw delivering fast and precise compound mitred corners accurate to 0.1 of a degree for perfectly aligned corner joints on each Snap Frame, eliminating any light bleed through gaps in misaligned corners.
MAG Snap Frames are made out of two pieces, the inner piece is the piece that opens and snaps closed onto the poster. Unlike one-piece frames, the MAG 2 piece frame allows for frames to be butted hard up against adjoining frames or recessed into flush mounted applications so makes them ideally suited to menu-board type applications. Available in any size and in one-off quantities.
MAG Assembly appointed LG Digital Panel resellers
August 2014
MAG is pleased to have been appointed as an authorised LG reseller for commercial grade Digital Display Panels, Outdoor Panels, TV's and Video Walls
All LG commercial grade digital panels are designed to run 24/7 and include a 3 year warranty. There are several brightness options available for indoor, outdoor, and semi-outdoor use. Video-Wall models are also available with CMS and media players built in.
OUTDOOR LED EDGELIT LIGHT PANELS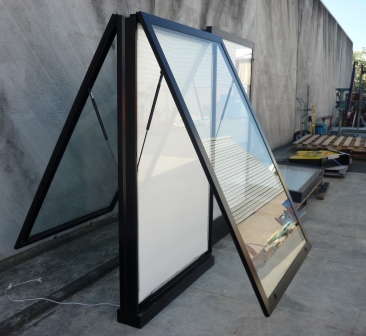 April 2014
Sign: MAG Assembly
MAG Assembly Ltd announces their new range of IP67 rated outdoor edgelit light panels display stands. There are 3 models for wall mount, and free-standing in single and double. All three have an illuminated display face of 1200x1800mm portrait. These units are fully weatherproofed by using full-face door weatherstrip rubber seals, and two recessed
camlocks at the bottom to pull the door up tightly against the seals. Another main feature is the hingeless front door allowing the door to be quickly and easily changed by one person if a damaged door needs to be replaced. Doors are hinged at the top and open to 36º allowing easy access to the top of the poster, and are supported by gas struts so they don't get caught by the wind, and also to provide for soft opening and closing. Top hinged door means that there is no water pooling at the top common with most conventional side-hinged doors. The edgelit light panels used are the exact same Vivacity edgelit panel technology used in the edgelit poster frames giving a bright 2300 Lux of illumination evenly across the entire display face without any shadowing in the centre, and are illuminated on 2 edges only using half the power of conventional panels and generating virtually no heat.
Specifications and Features:
Single and double-sided models
IP67 weatherproofing
No ventilation required and no condensation issues
Top hinging door without hinges to prevent water pooling and
ingress
Door opening from the bottom and swings up 36°
2 gas struts for door support, wind-resistance and soft opening/closing
6mm Grade A toughened glass door panel
Optional Graffiti guard coating
Poster size 1200x1800mm
R-Clip poster mounting system for fast poster changeouts
Vivacity 12VDC edgelit light panel 2300 Lux illumination
Power draw only 0.21 Amps @ 240V (single-sided)
Powdercoated or 2-Pak spray painted to any colour specification
Free-standing models include solid galvanised steel spigot base
for solid footing
Overall dimensions: 1317x1919x100mm (wall mount)

1317x2020x100mm (free-standing single-sided)
1317x2020x185mm (free-standing double-sided)
CROMBIE LOCKWOOD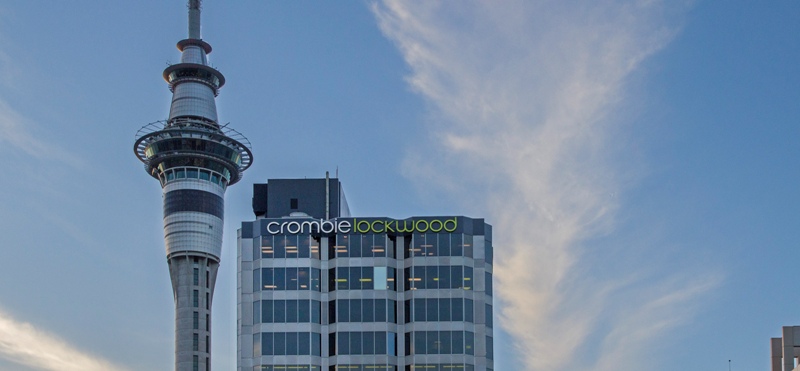 November 2013
Client: Onform Signs Ltd – Jared Percival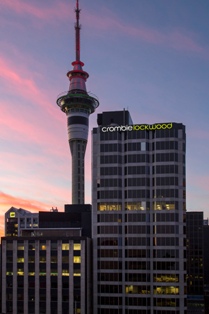 In December 2012 MAG was contracted by Jared Percival at Onform Signs to design, prototype and manufacture new sky signage for Combie Lockwood's new Queen Street head office building in Auckland. The signage consisted of 3 sets of 1200-1600mm illuminated Ali channel letters, with opal faces and rolled retaining rings to ensure secure fixing of the faces in typical maximum wind loadings. The letters were painted 3 different colours to match the retaining rings to the faces and the sides of the letters to the building façade. Jared applied translucent vinyl for the green letters before installing them on the top of this 24 storey building in November 2013. Some of the extra challenges on this job were that there was only lift access to the roof so all the signage had to be fabricated in modular component to fit in the lifts. The signage also required extra engineered mounting framework to bridge the negative detail gaps in the building façade.
Another big challenge is to have a high level of communication between all parties involved including the client, manufacturer, local authorities, engineers, installation contractors, building managers, electricians, to ensure that everything comes together on the top of the roof without any complications or problems, as when you are hanging over the side of a 20 storey building it's critical that everything fits first time to avoid delays and extra costs.
AUCKLAND VETERINARY CENTRE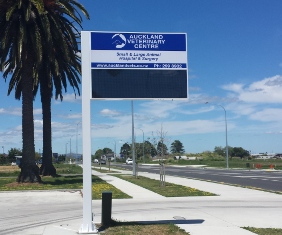 November 2013
Sign: Auckland Veterinary Centre
Client: Signwise Auckland Ltd – Dave Woodfield
In August 2013 Dave Woodfield at Signwise asked MAG to quote on a new digital LED sign for a customer who had seen the one at Murphy's Law pub in Drury and wanted to do something similar to promote their busy Veterinary practice. Having known about MAG's previous experience in digital LED signs and our alliance with Yesco Electronics, Dave's customer wanted to have a larger display that was more functional than just displaying a line of scrolling text, and MAG selected a computer controlled 20mm pitch resolution display in 3 colours. This 2300x700mm programmable display gives the customer the ability to display multiple lines as one entity, or two separate lines of text that can be programmed for separate effects, with a wide range of different special effects that can be applied, as well as a full graphics capability to display images. This sign has a Wifi connection to a computer inside enabling the customer to make changes on the fly and look out the window to see what it looks like on the sign without having to leave their seat! The final design is a stunning looking sign that is visible at a long distance and is a credit to the Signwise team.
MAG ASSEMBLY HELPS WORLDWIDE LAUNCH OF XBOX ONE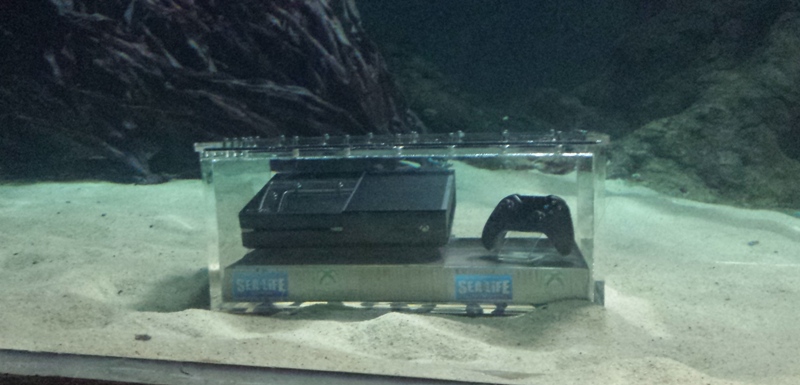 November 2013
Client: Pead PR – Matt Young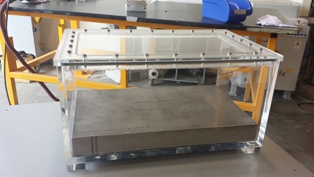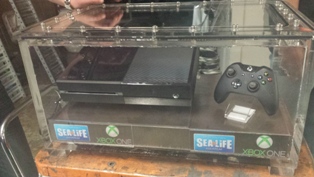 New Zealand Herald: First Xbox hurdle – survive the shark tank
The Xbox One was launched worldwide in NZ on 22 November 2013, and in the week leading up to the launch the world's first Xbox One unit was unveiled a week beforehand at the bottom of the 3.5m deep shark tank at Kelly Tarltons in Auckland. MAG Assembly had previously made many acrylic pieces for Kelly Tarltons, so they recommended MAG to build a display box suitable for the job. The brief to MAG was to build a one-off waterproof acrylic box with an easily removable lid that was to sit in salt water at 3.5 meters depth for a week. The box had to be guaranteed to stay upright on the bottom even if knocked by a shark, and guaranteed not to leak as the Xbox had to be removed on-camera and given away to the first NZ customer at the launch of the Xbox at the Vodafone Music Awards. MAG designed and built a 15mm acrylic box with mitered interlocking edges to relieve any pressure on the acrylic glue, redundant seals, 24 non-penetrating bolts, and a 60mm thick steel plate to help keep it upright and securely on the bottom. Small refinements such as acrylic feet allowed the 80Kg box to be more easily picked up and put down without trapping fingers, and a slightly oversized lid provided for easier removal.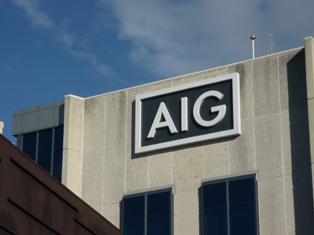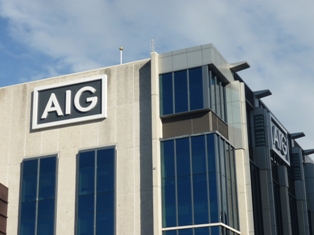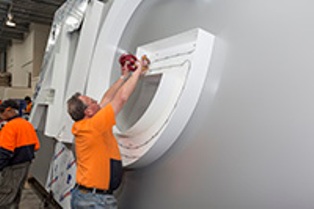 AIG
October 2013
Sign: AIG
Client:
Onform Signs Ltd – Jared Percival
In August 2012 we were commissioned by Jared at Onform to fabricate the new sky-signage logo for AIG for the Shortland Street Head Office. These were fabricated as aluminium channel letters painted metallic silver with an Opal face LED illuminated mounted onto an ACM clad sub-frame. There were 4 sets of these letters installed on the top of each side of the building in September 2012. In October we were commissioned to add the rectangular border around the edges of the backing panels in line with AIG's corporate image.
TAKANINI VILLAGE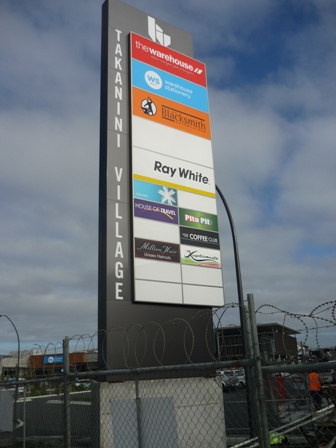 October 2013
Sign: Takanini Village
Client: Signs Advertising Ltd – Bryan
The new Takanini Village shopping centre still being completed in Walters Road needed a large pylon with real street presence that was visible from the Great South Road intersection. The customer supplied an overall concept of what they wanted and MAG was asked to get involved with the design of the pylon to achieve the look that the customer wanted whist also allowing for the best material yields and an easy construction design that resulted in a very cost effective 10m high by 2m wide pylon, fully illuminated with nearly 1562 Axle9 LED modules giving nearly 3kW of illumination for less than 8 Amps of mains power. Other requirements were integral individual retailer graphic panels that were able to be quickly and easily changed out, and separate UV signs for the shopping centre in keeping with the same look and feel of the pylon design. The pylon was further extended by installing it onto an 1800mm high concrete plinth giving an overall height of nearly 12m, and this sign is easily seen from the port side of planes on approach to Auckland Airport.
MAG ACQUIRES NZ AGENCY FOR VIVACITY


April 2013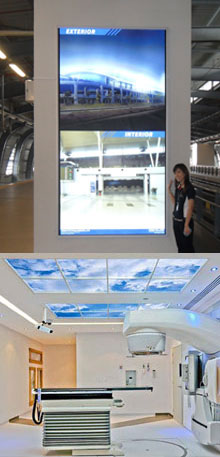 In April 2013 MAG Assembly was proud to be appointed NZ Agent for the Melbourne based Vivacity edge-lit light panels. The advantages of an edge-lit light panel over a standard lightbox are that it is cheaper, less bulky, with a slim profile of no more than 20mm out from the mounting surface for a more discreet presence or where an illuminated 'poster frame' look is required, or where depth of the sign is an issue. The main disadvantage is that most edge-lit light panel faces won't illuminate evenly if the height of the panel is greater than 600mm, which effectively limits the panel to a maximum A2 size. Panels larger than this will have a dark shadow in the middle of the panel where the light will not reach. Vivacity light panels use a South Korean made light panel that uses a patented diamond-etch technique to create a light-guide plate only 3mm thick that will evenly illuminate across the entire panel up to 2 meters high.
Available in two thicknesses of 16mm or 20mm depending on the face size, Vivacity light panels only need illuminating from the top and bottom edges using top-of-the-line Samsung LED's, providing a more cost-effective light panel than most competitive options, that is also thinner, brighter, has no edge hot-spots, no centre shadowing, is more durable and energy efficient, and doesn't run hot. In addition, there are also 3 different brightness levels available using different LED pitch spacing. The light panels include an integrated snap-loading frame for fast and easy change out of graphic content. Available ex-stock in common sizes from A3 to A0, and on indent in any custom size up to 6mx2m with a MOQ of 10 units.
These edge-lit light panels are also the perfect retrofit to the standard 1200x600mm office fluorescent lighting troffer packs, providing an increased and more even lighting levels in warm or cool white, less eye-strain and fatigue, reduced maintenance requirements and huge power savings!
For increased ambience, a high resolution colour graphic can be inserted in the integrated snap frame, to create for example, a realistic and aesthetic image of any simulated external view from out of a skylight.
Cut through the competition and give your client the 'edge' with the World's most advanced edge-lit panel technology.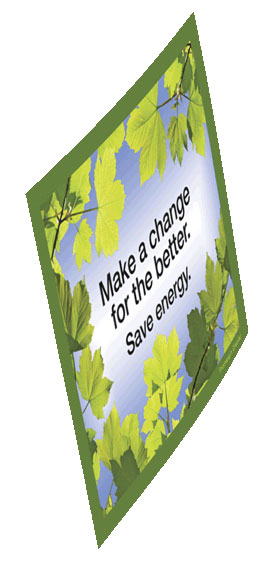 MAG ACQUIRES NZ AGENCY FOR VIVACITY E-PAPER POP MOTION DISPLAYS
April 2013
In April 2013 MAG Assembly was proud to be appointed NZ Agent for the Melbourne based Vivacity E-Paper POP motion displays. Vivacity motion displays provides the new generation of POS displays
– Electronic Paper Displays. With animated messages and eye-popping colour graphics the displays significantly increase customer awareness and sales at point of purchase. The displays are thin, light-weight, and powered by batteries, enabling easy mounting and integration anywhere and on anything. With 70-80% of the purchasing decisions made in the store, the most critical place to grab attention and affect purchasing decisions is in front of the actual product. Traditional paper based point-of-sale messages are not sufficient in today's retail environment to draw customer attention and differentiate a product or brand from competitors. With Vivacity motion display E-Paper, your POS signage will never be the same again.

MAG ACQUIRES NEW WEEKE VANTAGE
200/174 CNC PROCESSING CENTRE:
February 2013
In February 2013 MAG took delivery of our new Weeke Vantage 200/174 CNC Processing Centre. This machine has a 4.3m x 2.25m table bed allowing us to process the largest available sheets for any job. with an accuracy of 0.025mm this router will ensure repetitive precision machining on all jobs. This is the fastest and largest CNC router in NZ (machine capability) with a 9kW spindle, end to end travel in 2.4 seconds, and can groove ACM at 30m per minute with a custom made ACM rotary saw.
More that just a CNC Router, this machine does drilling, sawing and grooving and has an additional 360 degree C-axis head for true 3D processing giving it 5-axis capabilities and the ability to produce complex 3D shapes up to 100mm high. It also has a separate 2.3kW 12-bit drilling head, and can drill material whilst simultaneously routering on the main spindle.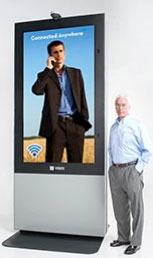 YESCO LED BACKLIT OUTDOOR HD LCD
February 2013

MAG Assembly now has available the new line of YESCO high brightness LED backlit outdoor High Definition LCD systems and made them bigger, brighter and easier than ever to service. YESCO is one of the leading US manufacturers of LED electronic outdoor billboards in the US, and have recently installed the worlds largest HD billboard in Las Vegas.

Video overview: Yesco Y72 Outdoor LCD Display
KEY FEATURES
• High Brightness in direct sunlight > 2000 Nits
• Custom made High Definition 1920x1080p LC display
• Brightness auto adjusts to ambient light levels and dims at night
• HD Outdoor High Temperature LCD Screen
• Air-conditioned cabinet to control extreme heat buildup in NZ conditions
• Modular System is easily serviceable
• Low Cost Leasing Options
• Vandal-proof cabinet with scratch-resistant shatter-proof glass
• Cabinet is IP65 rated for outdoor use in the extreme NZ weather conditions
• Screen sizes in 47″, 55″ and 72″ single or double-sided, portrait or landscape
• Wi-fi and CAT5 internet connection for monitoring, servicing and online content updating
• Low power consumption – draws only 8A for 240VAC
• Average life expectancy of 7 years, however these displays are engineered to last 10 years
The Y72 system is designed to replace free standing poster board signs in applications ranging from bus stops, to college campuses, to amusement parks and to sports stadiums, to name a few.
GULL PETROLEUM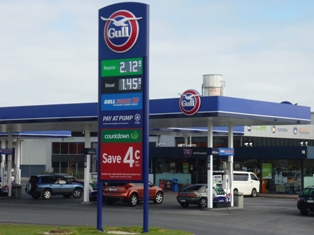 November 2012
Sign: Gull Petroleum
Ltd
Client: Xtream Signs – Matt Porteous
In early 2012 MAG was approached by Matt Porteous at Xtream Signs to see if we could help him with his rollout project to re-image all the Gull Service Stations nationwide. Matt had heard that MAG was a key supplier to the Z Energy petrol station re-branding rollout and that MAG would be the ideal partner to manufacture new fascia panels and frames for the forecourt canopies, various forecourt above-pump blade signs, as well as replacement new road-front pylons. The rollout program commenced in September 2012 and is still on-going as at June 2014, and is a very good example of how MAG can help smaller sign companies still take on major signage projects.
MAG ASSEMBLY UPDATES AMP NZ HEAD OFFICE SKY SIGNAGE
November 2012
Sign: AMP
Client: Sign Manager Australia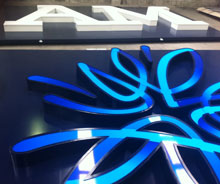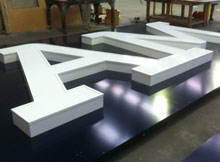 Sign Manager in Australia were engaged by AMP Australia to update all their worldwide signage to their new look logo lettering and new 'Spark' Logo. MAG Assembly had previously built the original signage for NZ Head Office on the top of the AMP Building downtown Auckland in early 2007 for our client Claude Neon .Sign Manager in Australia looked for someone in NZ with the required large scale manufacturing expertise to make such complex sky signage, and MAG were again contracted to build the new sign and logo for all 4 sides of the building.
Both the new letters and the Spark logo were all hand fabricated as channel letters and the overall sign is over 13m long and 4m high. Whilst the AMP lettering is illuminated by MAG's bright white Axle9 LED's, the Spark logo uses a gradient-fill blue patterns on translucent UV vinyl applied to an Opal acrylic face and is illuminated at night by a new type of RGB Smartpuck LED systems used on many of the large billboards in Las Vegas. The RGB LED's are driven by a computerised DMX controller enabling a range of illumination effects from a simple cool-white steady illumination as currently set up to backlight blue colours on the Spark logo, to very complex 16-million colour dynamic animations.
Congratulations to AMP and Sign Manager on an exciting new logo and sign that stands out from most others!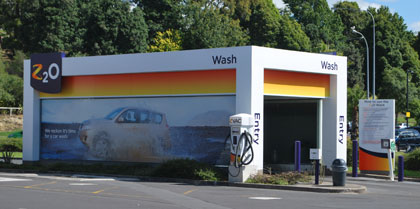 Z ENERGY ROLLOUT PROGRAM
July 2012
Sign: Z
Client: Harkess Ord
In 2011 MAG was chosen by Harkess Ord to be the principal supplier to Z Energy rollout rebranding conversion from Shell to Z Energy. MAG supplied over 15Km of service station canopy fascia, as well as canopy Z logo clip signs, and carwash fascia and signs for 310 petrol service stations and Truck Stops across NZ from November 2011 to July 2012. MAG was also a co-supplier of the canopy pelmets, and the LED pelmet lighting illuminating the fascia.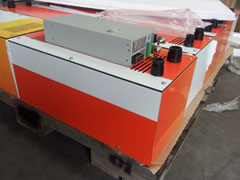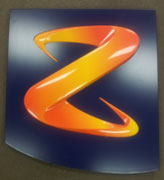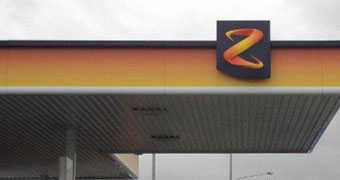 MAG ASSEMBLY MOVES TO LARGER FABRICATION FACILITY
MAY 20, 2012
MAG Assembly has expanded its manufacturing operations and had moved to a larger and more modern facility near the airport in Auckland. Come in and see our new facilities.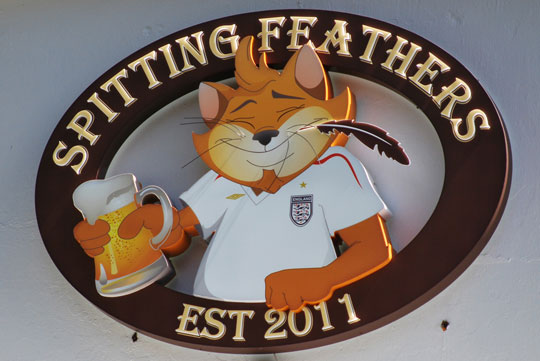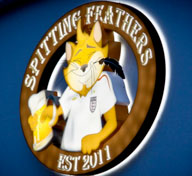 ICONIC SPITTING FEATHERS SIGNAGE WINS SILVER MEDAL FOR NEW ZEALAND
SIGNAGE AWARDS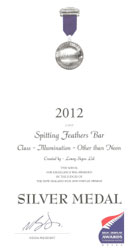 May 1, 2012
Sign: SPITTING FEATHERS
Client: Louey Signs
MAG Assembly is the design and construction behind the Louey Signs of Auckland award winning Spitting Feathers pub sign. The Spitting Feathers is a classy, modern pub located in Wyndham Street/Wellesley Street in the heart of Auckland City. The sign was the centre piece for this English style Pub newly opened to cater for supporters during the Rugby World Cup 2011.
MAG Assembly's head designer Nick used his childhood love of Legos to develop building blocks from 78 individual router-cut sections of 18mm opal acrylic to eventually end up with a 3 dimensional case. The cats feathers and even his whiskers which are made from stainless wire all help to give a perception of depth. Graphics were completed by Loueys as well as the installation. Illumination was achieved with AXLE Series White LEDs from AxiomLED/KiwiLED to not only illuminate the faces but also give a halo effect through a clear mounting plate.
The sign was such a hit with Steve and Wayne, the owners of Louey Signs, that they decided to enter it into the NZSDA 2012 Sign Awards, where it won the Silver Medal. It is advantageous to have clever young men looking at signage challenges in a completely different way.
Needless to say we are very proud of Nick and his clever approaches to sign manufacture. Maybe he can help you, give him a call!

MAG ASSEMBLY DEVELOPS LARGE BLUM SIGNAGE FOR BRAVE DESIGN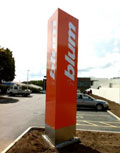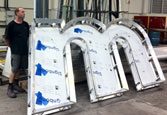 Apr 10, 2012
Sign: BLUM
Client: Brave Design
Rod and Glen from Brave Design had a brief from their Customer, and approached us to help design and build a logo for Blum who is a leading manufacturer of hinges and latches that would be seen from the motorway some 1.5km away. For such a large sign it was decided that a flexiface skin would be safest, although this makes for a labour intensive option the end result speaks for itself. Secondly, a strong illumination was paramount and to achieve this we used AXLE9-SW65 Axiom LED/Kiwi LEDs.
To compliment the main factory signage an upmarket three sided Pylon was required for the Company's entrance way, this was illuminated, 2 pack paint finishes, with cut and replace lettering and stainless steel corner blades.
This, combined with accurate project management and installation by Brave design, has given Blum signage that not only stands out, but has many of their neighbors quite jealous.
Thank you Rod and Glen for letting us show off this superb end result.