TELEPHONE: 0-9-255-1309 - FAX: 0-9-257-2782
PO BOX 107-038, AUCKLAND AIRPORT,
AUCKLAND 2150, NEW ZEALAND
Our team is committed to fabricating the highest quality signs and acrylic products to help enhance your reputation with your clients.
Please consider us to quote for your next custom or rollout signage requirements.
MAG Assembly - we can be the structure behind your artistic vision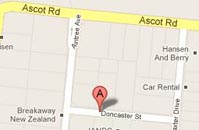 GENERAL EQUIRIES
info@magassembly.co.nz
Gary van der Geest
DIRECTOR, SALES
Mike Parsons
DIRECTOR, PRODUCTION
Ian Malcolm.
SALES MANAGER
Phil Officer
OPERATIONS MANAGER
Dean Gallery
ACCOUNT MANAGER
Sandra Everitt
OFFICE ADMINISTRATOR